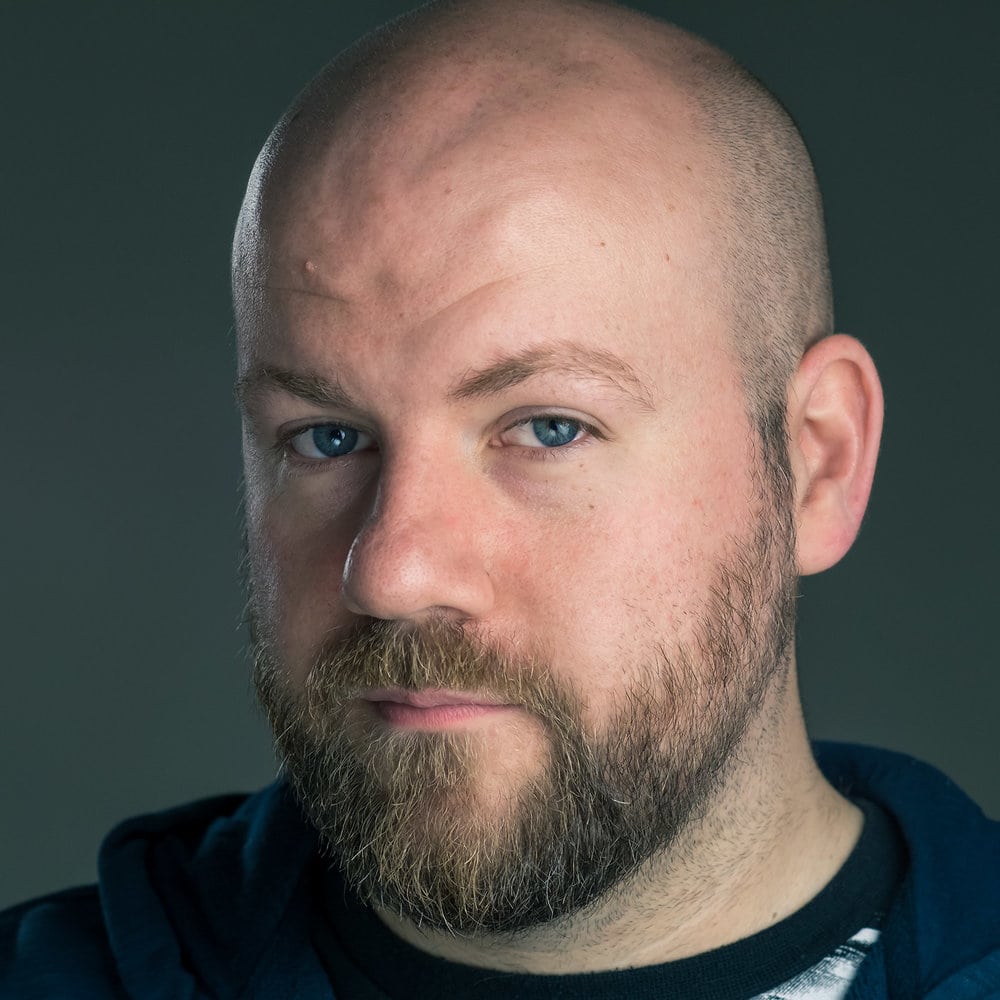 Career Profile
Mark Duffy is a hugely talented landscape, headshot, product and commercial photographer. A drummer of 20 years previously a graphic designer, Mark now has a fantastic personal brand and shares great content, stories, and his high energy personality with his 41.3k Instagram followers. Mark's "rollercoaster of trying to make a name for himself, failing at it and then trying something else" shows his resilience and passion for what he loves doing the most.
We chatted to Mark to hear more about his highs, lows, and the traits that helped him on his journey to self made success.
A professional mindset
"I had no intentions at all of going full-time with photography. It was an obsessive hobby that I had. I have one of these personalities where I won't put my name to something unless it meets my standards. Even though I was an amateur and doing landscape photography for fun, I still had the professional mindset. And once you keep that high standard, then you know, it translates."
No excuses
"Don't get in the habit of making excuses. Too many people, especially in photography, come with the attitude of 'I'm only an amateur' or 'It's only my first time'. So when I hear people make excuses it drives me insane because with photography, you can take your time. You can edit, you can re edit. You can relearn, you can go back, you can revisit."
Working hard
"If you are getting into this, take your work extremely seriously. You don't have to take yourself seriously, but take your work seriously and better than the next person."
A strong reputation
"Reputation is the strongest currency. I want my name higher than what people see me. You know, I'm sitting here in a hoodie. I wouldn't be one for wearing suits, but my work wears its suit. That's where I wear my suit."
Being a chameleon and not falling victim to trends
"When you're working for someone else's brand, you need to be a chameleon. [You should think] 'I'm not photographing for me, I'm photographing for them, for their brand, for their look. I should be a chameleon.' So if you're one of these ones that loves the trends, you're only going to pigeonhole yourself. So that's why I say to people, don't fall victim to trends. I try not to fall victim to trends because trends die."
What about you?
Mark told us "since I've gone out on my own photography, I feel I haven't worked a day since". Sounds appealing, right?
Perhaps now is the time to make the jump towards the type of job satisfaction that Mark enjoys. Discuss your options with Self Makers today.
If you have a question you would like Conor to answer on the Self Makers Show, send it to us here in audio.
Self Makers Show – Video
Self Makers Show – Podcast
Listen to the Self Makers show on Spotify or iTunes
Homework
Assess yourself and your business potential with the Self Makers Radar.
By Conor Lynch and Erin Gaiger